Tim White: F-35 consequences reach beyond Madison
The Cap Times  |  20 Dec 2019  |  Tim White
Dear Editor: It would be unwise for those outside of the Madison city limits to ignore the proposed presence of an F-35 Fighter Wing at Truax Field. The planes in question pose many health and safety concerns. Believing that the consequences of those hazards would be contained to Madison's city limits would be a dangerous assumption.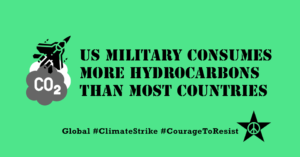 F-35 jets would foul the air and add to the area's sizable carbon footprint. The EPA and the DNR [Dept of Natural Resources for the State of Wisconsin] have not done analyses of the unique toxic pollutants spewed by the jets. In addition, the military has proved to be a poor steward of our water. Discharged PFAS, a fire retardant chemical, has contaminated groundwater and navigable waterways; cleanup costs are estimated at $140 million. [ air pollution for F-35  ]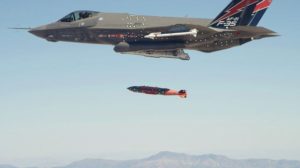 The F-35s would not carry nuclear weapons initially. However, the jets have that capability. Eventually the jets would be able to carry two warheads, each with four times the destructive force that leveled Hiroshima and Nagasaki. That information, coupled with the F-35's dismal safety record (five crashes in five years), should concern all in the region. The military is not required to disclose nuclear armament, so ambiguity would be the normal operating procedure with regard to F-35s. One mistake with a nuclear weapon would ruin everybody's day!
These concerns should cause pause for all. In addition, the F-35 is incredibly costly and ineffective. Sen. John McCain proclaimed that the F-35s have "been both a scandal and a tragedy with respect to cost, schedule and performance." For Madison and the surrounding area, the economic benefit of bringing F-35s to Truax Field, Air National Guard base, pales in comparison to the windfall that could be provided by investments in eco-friendly projects such as renewable energy. Join me in contacting our U.S. representatives and demanding that our area be off limits to F-35s.
signed,
Tim White
Verona, Wisconsin
More on Military Related PFAS Forever Chemicals
Fact-checking the Air Force Environment Impact Claims