Our mission is to stop the harm that the basing of F-35 fighter jets at Truax Field, Madison will inflict. In addition, we work to stop the negligent pollution of our waters and force the clean-up of existing contamination of the water supply emanating from the base.
Follow us on Facebook• Sign up for announcements • Supporting Organizations
---
Upcoming Events
Madison Peace Walks for Ukraine and the World – May 13 and beyond

Friday Evenings Along the Yahara River  "What we need is not escalation of conflict with more weapons, more sanctions, more hatred toward Russia and China, but of course, instead of that, we need comprehensive peace talks."  — Kyiv-based Ukrainian peace activist Yurii Sheliazhenko (more here) Please join us for Friday evening…
---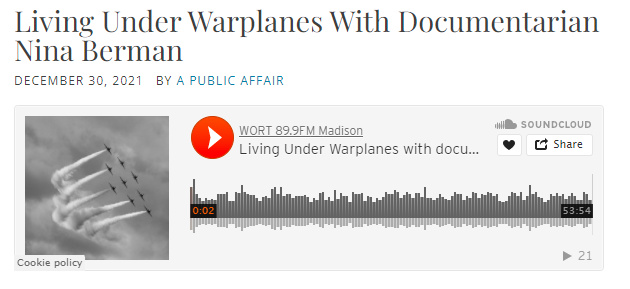 ---
Why we're opposed
---
---
Air Force & Truax Information
Air Force Record of Decision
Final Environmental Impact Statement
Truax Construction Timeline
---
---
---
Please continue to contact public officials, write letters to the editor, call in to radio shows and share your views with others!
---