Senator Baldwin Announces Funding for Community Outreach and Noise Mitigation Planning for F35 Arrival at Truax Field
WASHINGTON, D.C. – Today, U.S. Senator Tammy Baldwin announced that the Wisconsin Department of Military Affairs (WDMA) is receiving a $798,000 grant from the Department of Defense to conduct community outreach, noise mitigation planning, and prepare for the F-35s arrival at Truax Field.
Read Sen. Baldwin's 3/3/2023 Press Release online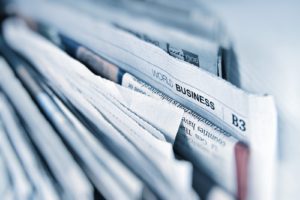 "I am proud to help deliver resources to plan for the arrival of the F-35s and make this project work for the Madison community," said Senator Baldwin. "I am committed to continuing to listen to and work with the Dane County community to ensure that the 115th Fighter Wing is a good steward of our land, air, and water, including creating and implementing a plan to mitigate noise for those in the area."
"We are grateful to Sen Baldwin and OLDCC for supporting our efforts to ensure that the concerns of the communities around Truax Field are heard and addressed," said Major General Knapp, Wisconsin Adjutant General. "With this grant, we are excited to partner with Dane County Regional Airport through increased community engagement and continued emphasis on compatible use best management practices. As a result, we hope to achieve community awareness and noise mitigation solutions that will last into the future."
"The Dane County Regional Airport recognizes the importance of engaging our neighboring residents in two-way conversations on topics that matter to all of us," said Kim Jones, Airport Director at the Dane County Regional Airport. "We are grateful to Senator Baldwin for leading the effort to secure the resources that will set us up for success in partnering on those conversations."
The grant will fund community outreach initiatives – including town halls and multilingual education initiatives – and prepare a feasibility study to assess noise mitigation options for impacted neighborhoods and develop best practices for mitigation. The grant was awarded by the Department of Defense Office of Local Defense Community Corporation which provides technical and financial assistance to states and local governments to analyze and implement actions necessary to foster, protect and enhance military installation sustainability.