Military Jet Flyovers: Government records show NFL teams have received millions from the Department of Defense.
In the wake of the F-16 flyovers over Camp Randall yesterday, we are wondering who is paying for this. Here's some interesting information.
The sound of a fighter jet flying overhead is unforgettable. For decades, the U.S. military has been showing off its engines during military flyovers at sporting events, parades, celebrations, and of course, the Fourth of July. Heck, President Donald Trump even had the first one since the 50s at his presidential inauguration. But you can't pay for air power with just patriotism: flyovers cost money, and figuring out exactly how much is a little bit complicated.
According to NJ.com, the Department of Defense had "paid at least $6 million in taxpayer money" to the NFL. This report, which was published in May 2015, was based on government records.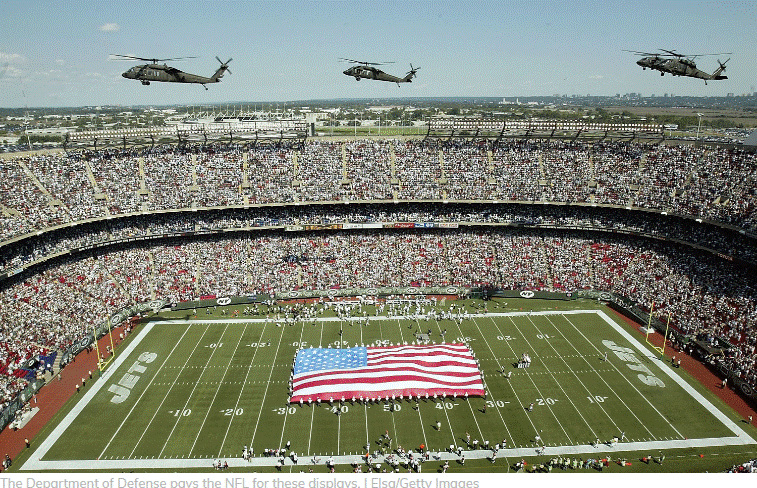 (Inverse, July 5, 2017)