Madison chosen for F-35 mission; Truax to get first jets in 2023
Wisconsin State Journal  |  15 April 2020  |  Chris Hubbach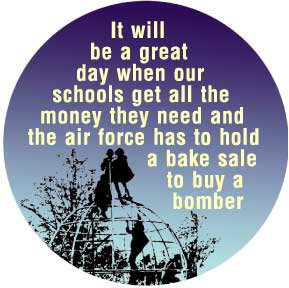 Madison chosen for F-35 mission; Truax to get first jets in 2023
Madison has been chosen to host a squadron of F-35 fighter jets.
The U.S. Air Force announced Wednesday that it will send the new jets to the Wisconsin Air National Guard's 115th Fighter Wing and a unit based in Montgomery, Alabama, capping more than three years of study and deep community division over the planes, which come with the promise of jobs and new construction but also noise and pollution.
"The Department of the Air Force selected the 115th Fighter Wing and the 187th Fighter Wing as the next Air National Guard locations to receive the F-35A," Air Force Secretary Barbara Barrett wrote in a statement. "Putting F-35s at these two bases continues our transition into the next generation of air superiority."
Maj. Gen. Paul Knapp, Wisconsin's adjutant general, in a statement called the decision "a bright day" for the state's National Guard and said the new mission will continue a 72-year tradition of fulfilling state and federal missions.
"The decision represents the hard work and professionalism of the citizen Airmen who have proven time and time again that we stand ready to answer the call both as the Air Force's combat reserve and as the state's first military responder during emergencies," Knapp said.
Madison and Montgomery will join active-duty bases in Alaska, Utah and the U.K. and a National Guard unit in Burlington, Vermont, as the only sites yet to host the $90 million jets, which are expected to begin arriving in 2023 and will replace the current fleet of 1980s model F-16s.
The 115th Fighter Wing was one of five units under consideration to receive the new jets, which will require up to $120 million in new construction and dozens of new jobs at Truax Field.
Wing commander Col. Erik Peterson said it's an honor to be one of the first guard units chosen for the mission.
"I am humbled by the incredible performance and dedication of our Airmen, executing both our federal and state missions," he said. "And we are committed to working with our community partners during this transition."
The Air Force said it will continue flying a mix of F-35s and fourth-generation fighters, such as the F-16, into the 2040s.
"This will allow the Air Force to maintain enough fighters to meet combatant commander requirements, provide required training, and allow a reasonable and uninterrupted deployment tempo for the force," the Air Force said in its statement.
U.S. Sen. Ron Johnson, R-Oshkosh, announced the decision Wednesday morning, saying it "ensures Wisconsin's 115th Fighter Wing will now receive a critical upgrade with the F-35 replacing the aging F-16 fighter jets currently in service."
Sen. Tammy Baldwin, D-Madison, hailed the economic impact and said she would continue working with the Air Force and Dane County "to make sure this positive development works for our community."
In these challenging times, our local businesses need your support. Find out how to get food, goods, services and more from those remaining open.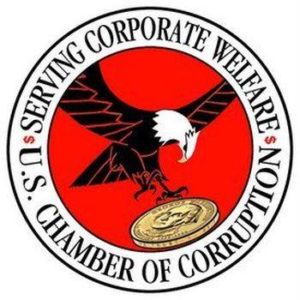 Zach Brandon, president of the Greater Madison Chamber of Commerce, which led efforts to rally support for the mission, called the decision "much needed positive news" for Madison.
"From generating $100 million in annual economic impact to their extraordinary work responding to the COVID-19 outbreak, time and again we have seen firsthand the tremendous value the 1,200 Airmen of the 115th Fighter Wing bring to our community," Brandon said. "We look forward to greater Madison continuing to be their home for decades to come."
Lockheed Conflicts of Interest
Madison Mayor Satya Rhodes-Conway, who had expressed concerns about the environmental impact of the mission, did not immediately respond to a request for comment.
Opponents expressed dismay at the decision, which they say will bring noise and other pollution that will disproportionately affect minority and low-income residents of neighborhoods near the airport.
"They obviously didn't listen to our community and don't care about destroying our neighborhoods," said state Rep. Chris Taylor, D-Madison, who represents the district surrounding the airport and has been a leading voice for the opposition.
Four Madison council members representing districts near the airport said the environmental impacts go against the city's values of "equity, sustainability, health and adaptability" and undermine "multiple long-term goals" of policymakers.
Alds. Syed Abbas, Rebecca Kemble, Grant Foster and Marsha Rummel said some constituents are considering legal action to fight the decision.
"We are saddened by this decision, but will continue (to) stand with our neighbors in opposition," they wrote.
U.S. Rep. Mark Pocan said the Air Force has so far not answered his questions about how residents affected by the decision would be made whole.
"We're hoping now that these jets are coming to Truax, the Air Force can be more forthright with the information we've requested over the last nine months," Pocan said.
Environmental impacts
According to the Air Force's contested environmental impact study, the new mission will involve 27% more takeoffs and landings than the 115th flies now, exposing more than 1,000 additional homes to average daily noise of 65 decibels or more — a level deemed "incompatible" with residential use — though not uninhabitable.
There are still questions about how much louder the F-35s will be.
According to the final EIS, the F-35 would be about 5 decibels louder than the current F-16s on takeoff, though opponents said those figures were based on studies done in California that may not apply in Wisconsin. The threshold for human perception is generally a change of about 3 decibels, while an increase of 10 decibels is perceived as doubling the noise level.
Of the five bases under consideration, only Michigan's Selfridge was expected to see more people affected by increased noise levels.
The study found noise would disproportionately affect low-income and minority residents, which would also be the case in Michigan and in Montgomery, which was also selected Wednesday to receive the jets.
While maintaining the jets would have a "negligible impact" on Madison's housing market, the final EIS acknowledges lost property values could cost the county up to 0.27% of its tax base — or more than $171 million.
It will be up to the Dane County Regional Airport to conduct a study once the planes are in place to determine which homes could receive federal noise mitigation funds, although hundreds of homeowners are ineligible because of easements granted in the 1990s.
"No resident should be responsible for damages that are no fault of their own," Pocan said, noting he has requested that the Air Force provide mitigation funding and is drafting legislation but said there needs to be a "unified call from the community."
Construction to accommodate the new jets will also involve moving soil contaminated with hazardous PFAS compounds left over from years of firefighter training.
The National Guard has agreed to prepare a plan for handling contaminated soil and water during construction. That plan would be subject to approval by the DNR, which can set site-specific targets.