War Abolition Walk – Friday 9/30, 5:30 pm in Madison
In Russia this week, thousands of brave conscientious objectors are standing up against war.  Can we join them to speak out against war and the grave nuclear threat?
This Friday, Sept 30 at 5:30 pm – War Abolition Walk, our usual route.
– Start at Yahara Place Park (where the Yahara flows into Lake Monona, intersection of Yahara Place and Riverside Drive).
– 6:00 – E Washington Avenue to hold signs and our War is Not the Answer banner.
– 6:30 – Banner and end at Tenney Park Locks.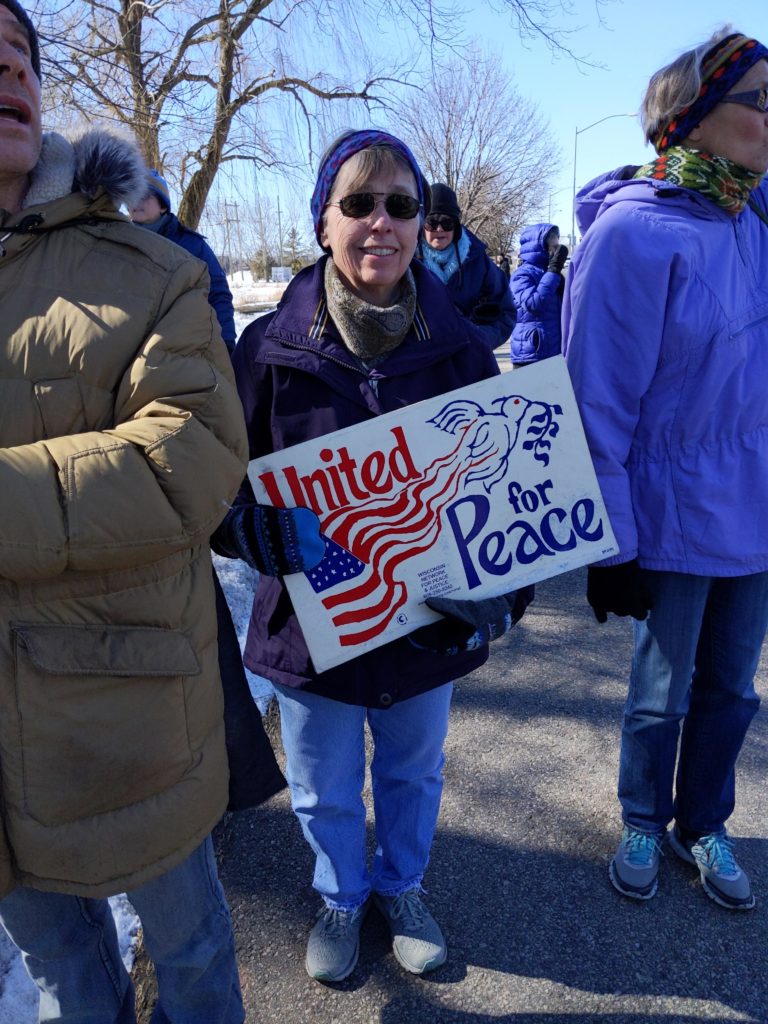 Sunset is at 6:40.