Safe Skies Clean Water Coalition Affirms the Value of Black Lives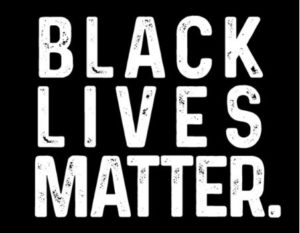 Black lives matter. The leaders and supporters of Safe Skies Clean Water Wisconsin stand in solidarity with activists and organizers local, national, and international – who have mobilized against racist police violence and systemic racism. We support critical dialogue and demands for substantive change as we stand in remembrance of Ahmaud Arbery, George Floyd, David McAtee, Tony McDade, Breonna Taylor, Tony Robinson and the countless other victims of racist violence.
Safe Skies Clean Water Wisconsin stands opposed to the F-35 fighter jet squadron proposed for Truax Field and calls for the cleanup of dangerous chemicals originating at the base.  We recognize that those who are most directly affected by those pollutants are the low income and families of color that live adjacent to Truax.
We see a direct relationship between the increasing militarization of our nation and local policing strategies that designate communities of color as battle zones and "enemy territory." With funds, equipment, and technologies flowing from the Pentagon and various Federal agencies, policing has become increasingly militarized as local departments have become the "first responders" for huge range of social problems.
As we continue our fight against bloated spending on the F-35 fighter jets that could better be used for pressing social needs, we support the demands of the local Black Lives Matter movement to transform our society's approach to policing and to redirect resources to the broad range of the real needs of our community.
We believe that to create a just society where everyone is equally valued, all of our struggles – and the possibilities of success – must be connected. As we move forward we will strive to increase the diversity of voices in the work that we do. Read more
There are many organizations working to end systemic racism and violence against people of color – and they have varying perspectives. If you want to become more involved in the Black Lives Matter movement here are a few places to begin, suggested by some of our leadership team. This is by no means an exhaustive list.
Find what speaks to you and do what you can.
---
Black-led organizations – Madison area
Urban Triage
https://urbantriage.org/
Education, community support services, advocacy and mobilization for systemic change. A leading organization in Madison's current Black Lives Matter movement protests.
For action and events, visit Facebook: https://www.facebook.com/urbantriage
Freedom, Inc.
https://freedom-inc.org/
A Black and Southeast Asian non-profit organization that works with low- to no-income communities of color. Domestic violence and sexual assault services, gender justice, with direct services, leadership development and community organizing for social change.   A leading organization of Madison's current Black Lives Matter movement protests.
For action, events and yard signs, visit their Facebook page: https://www.facebook.com/AboutFreedomInc
The Progress Center for Black Women – Sabrina Madison
https://www.centerforblackwomen.org/
Facebook: https://www.facebook.com/centerforblackwomen
A hub for networking and opportunities for Black women to transform their lives and families.
---
National Organizations
Movement for Black Lives
https://m4bl.org/policy-platforms/
Read a policy platform developed in 2016 which includes recommendations for police reform. Updated policy briefs reflecting the changes that have occurred since 2016 are expected soon.
Campaign Zero
https://www.joincampaignzero.org/
Learn more about proposed policy solutions for police accountability, including community oversight, training and demilitarization.
Poor People's Campaign
https://www.poorpeoplescampaign.org/
Co-chaired by Rev. Dr. William Barber, founder of North Carolina's Moral Mondays movement, this national movement revives Dr. Martin Luther King Jr's Poor People's Campaign, connecting the issues of systemic racism, poverty, ecological devastation, militarism, and the war economy. Wisconsin has a chapter.
350.org In Defense of Black Lives
https://350.org/in-defense-of-black-lives/
350.org is a national organization (that has a Madison chapter) focused on the climate crisis – but this page has a recorded webinar on dismantling white supremacy, plus a Movement for Black Lives toolkit.
---
More local organizations working on racial justice
Dane County Time Bank
https://danecountytimebank.org/
Focus on racism with a community-building approach, with projects such as skill-sharing, restorative justice, mutual aid networks, COVID response, and transformative action.
Northside Planning Council
https://northsideplanningcouncil.org/
Programming, community organizing and leadership development with the goal of advancing racial and economic equity. Focused on Madison's north side.
MOSES: Madison Organizing in strength, Equality, and Solidarity
http://mosesmadison.org/
Criminal Justice Reform by community organizing, with a focus on the Dane County Jail and issues such as solitary confinement, crimeless revocation and alternatives to incarceration.
Madison Community Response Team Facebook Group
https://www.facebook.com/groups/1709951672589807/about
Mission includes minimizing police use of force in our community and support for community-led public safety alternatives. Read details on the page and join the group for action alerts.
---
Express your opinion
Madison movement to remove the police from our public schools – Contact the members of the Madison School Board – Email them at board@madison.k12.wi.us
Madison movement to increase community control of our police – Contact Common Council alders at allalders@cityofmadison.com and Mayor Satya Rhodes-Conway at mayor@cityofmadison.com