F-35 opposition group petitions Air Force secretary to send jets elsewhere
Chris Hubbuch | Wisconsin State Journal, March 24, 2020
Read online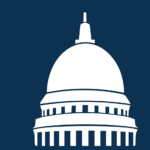 A local group opposed to plans to station a squadron of F-35s in Madison has petitioned the Air Force to send the fighter jets somewhere else.
The Safe Skies Clean Water coalition said Monday that it sent a petition with more than 2,000 signatures to Air Force Secretary Barbara Barrett saying the environmental and economic impacts of the plan are too great a risk. The petition asks Barrett to "recognize the best interests of our community" by not sending the planes.
"We're trying to make sure they're aware of what local opposition there was," said organizer Steve Klafka, who said the group gathered signatures over the past six weeks.
The 115th Fighter Wing of the Wisconsin Air National Guard is one of five units under consideration for the new jets, which would require up to $120 million in new construction and dozens of new jobs at Truax Field.
According to the Air Force's environmental impact study, the F-35s could fly more often than the current F-16s, exposing more than 1,000 homes to high noise levels. The work would also involve moving soil contaminated with hazardous PFAS compounds left over from years of firefighter training.
"Unlike other sites, Truax Field is set in a high-density urban area with thousands of residents on Madison's east and north side," the petition states. "Many residents are low income and minority families."
Barrett is expected to make a final determination sometime after March 29. The new jets would begin arriving in 2023, though the National Guard has plans to begin some construction projects this spring if authorized.