Air traffic and sound-meter readings in the Madison, Wisconsin area
This is a privately-funded effort provided as a service to the general public.
There are two components to the system:
All information is updated once per second.
While reasonable efforts have been made to make the information as accurate as possible, the data are presented here 'as-is', with no guarantees.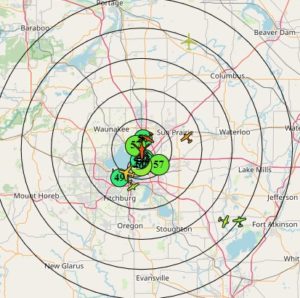 Click here for direct link to sound monitoring. Scroll down to see the map.
---
Please contact us at Safe Skies if the link is no longer available and we will try to update it.