Israel grounds flagship US fighter jets
RT, 25 Dec, 2022
Read full article
The planes appear to have similar deficiencies to the one that crashed in Texas last week.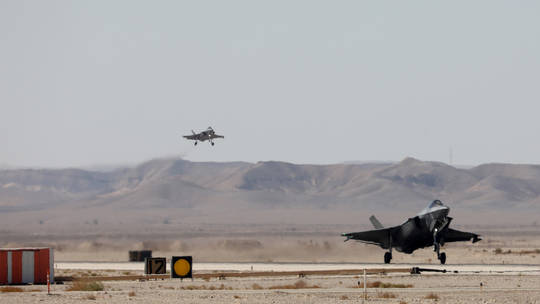 The Israel Defense Forces (IDF) has decided to ground 11 of its F-35A fighter jets on Sunday, following an incident in Texas last week that saw a US Air Force F-35B Lightning II crash during an attempted landing.
"From the findings and the information transmitted, it was found that these planes require a dedicated inspection in order to rule out the possibility of a repeated malfunction in the Israeli system," an IDF spokesperson told the media.